Barry King
is the host of
Barry King Live
.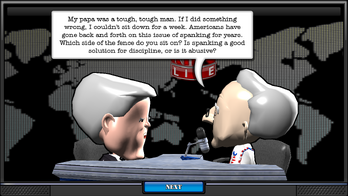 Biography
Edit
What is known about Barry comes from himself. He was born prier to 1912 as his show has been running for 100 years he claims. He also states his father would spank him as a child. In 1911/1912 his show Barry King Live began. Today what we do know about him is he claims to take medication and once he forgot which he claims may make him fall asleep on air.
In Real Life
Edit
In real life he is Larry King who host Larry King Live.
Ad blocker interference detected!
Wikia is a free-to-use site that makes money from advertising. We have a modified experience for viewers using ad blockers

Wikia is not accessible if you've made further modifications. Remove the custom ad blocker rule(s) and the page will load as expected.